Grinding discs are reinforced discs. This means that inside them, in addition to the abrasive, there are three or more layers of fiberglass mesh. This net has the purpose of avoiding the breaking of the disc, reinforcing its structure. They can be flat or with a depressed center, and are produced with a mixture of abrasive, resins and additives which depends on the type of material to be worked.
The production of grinding discs follows 5 stages:
Preparation of a mix made of abrasives, resins and additives, chosen on the basis of the characteristics that the disc must have.
Transfer of the mix into moulds of the size of the disc, with the insertion of fiberglass nets and the metal ring.
Shaping with a presse
Curing
Individual control of the produced discs and safety and performance tests of all batches.
Grinding discs are mounted on angle grinders, that must be specific to the diameter of the discs used (115, 125 or 230 mm)
It is important to always follow all safety rules. In particular, the grinding carter must be mounted on the grinder. It is also essential not to forget to wear all the personal protective equipment depicted on the disc itself.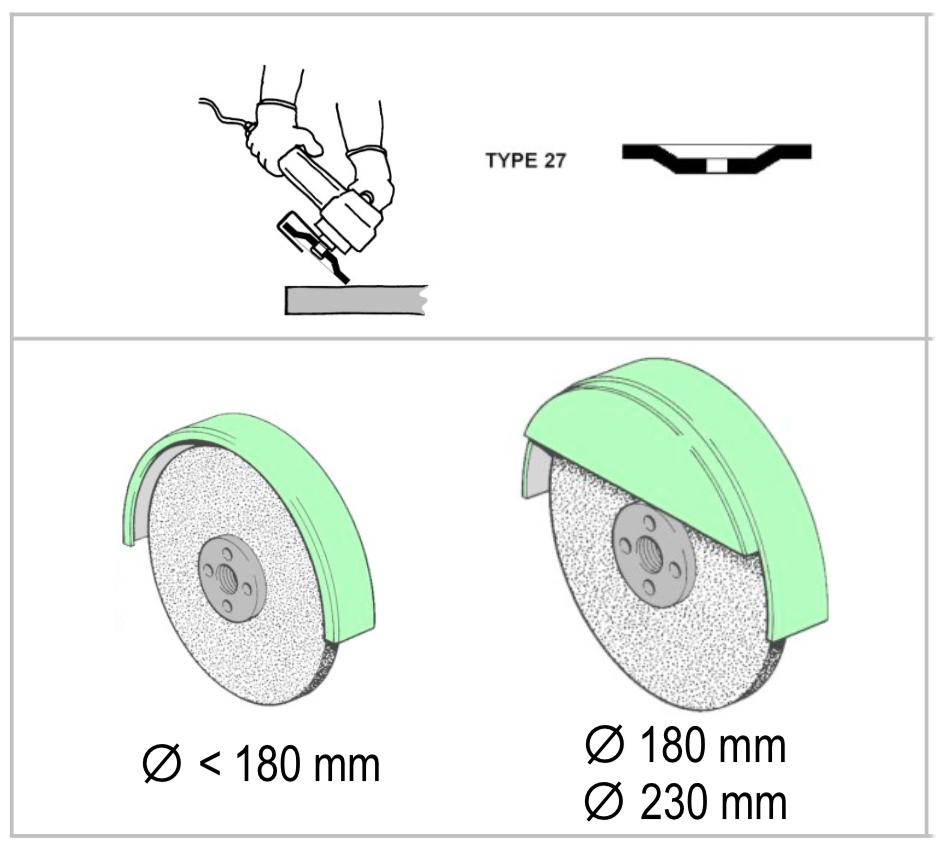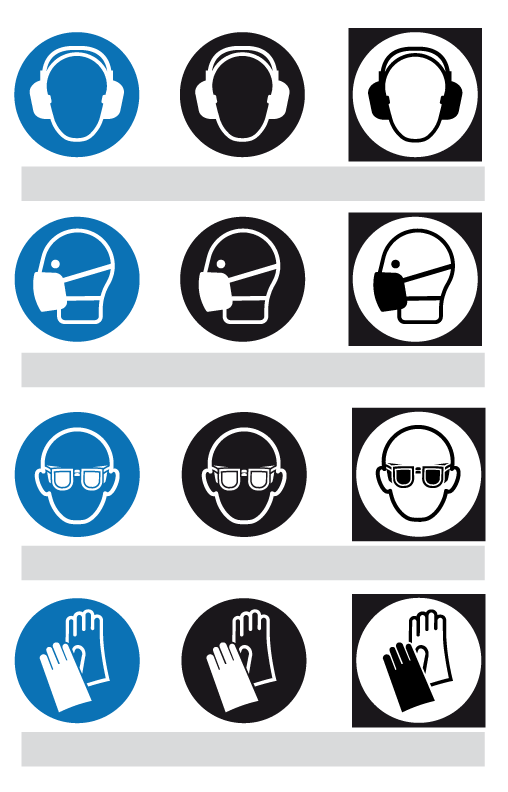 Wear ear protections (ISO 7010)
Wear eye protection (ISO 7010)
Wear protective gloves (ISO 7010)
Personal protective equipment to wear when using grinding discs
For all information relating to the correct and safe use of abrasive tools we suggest you to visit the site:
MABTOOLS manufactures in France grinding discs for angle grinder from diameter 115 to diameter 230, using fiberglass cloths and resins produced in Europe, and high quality abrasives
MABTOOLS offers 4 different ranges: ENERGY, POWER, XFORCE, and R.EVOLUTION with increasing performance characteristics that adapt to different work needs.