Compact discs in high density non-woven fabric are produced by gluing abrasive non-woven fabric on a rigid fiberglass backing.
The abrasive coupled to the non-woven cloth is corundum or silicon carbide and, depending on the processing to which the disc is dedicated, the grain of the abrasive can be coarse, medium, fine or ultra fine.
The non-woven cloth used can be more or less compressed giving a hardness that goes from soft to medium and hard. Soft discs are used on materials that clog and to remove rust and paint, while the hardest discs are perfect for removing larger quantities of material while ensuring a long life span.
High density compact discs are mounted on angle grinders.
It is important to always follow all safety rules. In particular, the correct carter must be mounted on the grinder, which in the case of high density compact discs is the grinding one, shown in the figure. It is also essential not to forget to wear all the personal protective equipment depicted on the disc itself.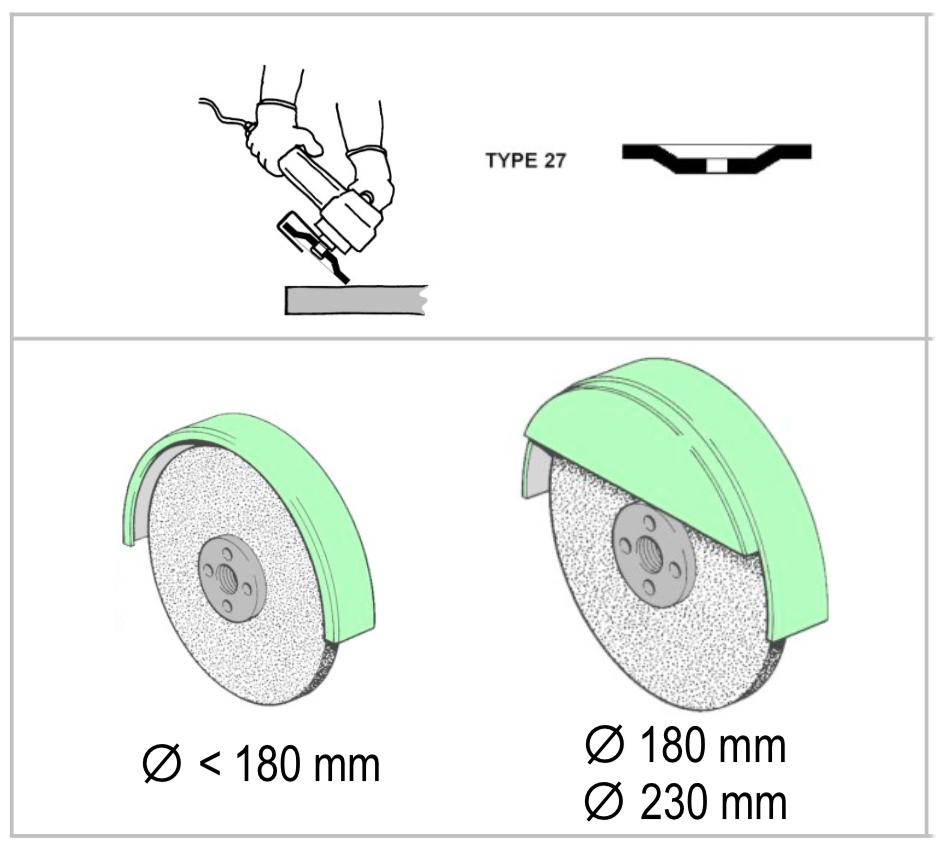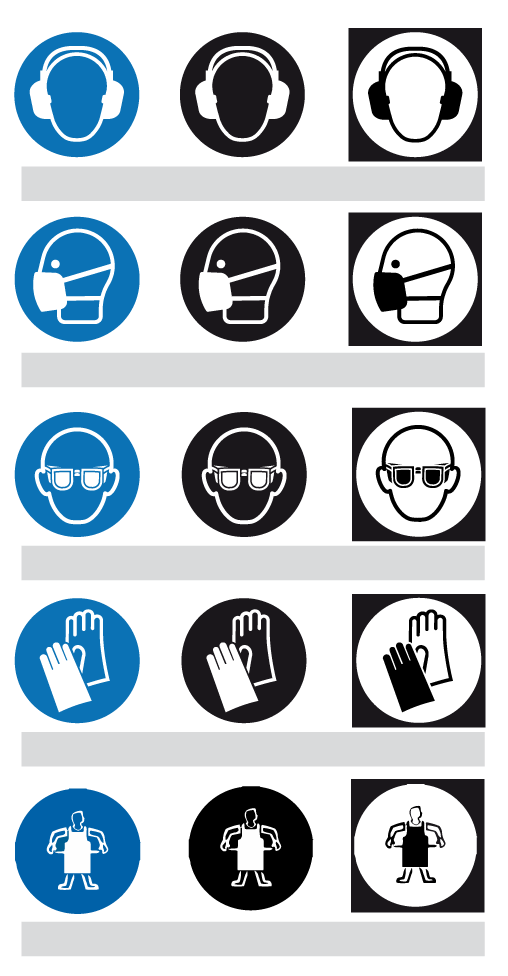 Wear ear protections (ISO 7010)
Wear eye protection (ISO 7010)
Wear protective gloves (ISO 7010)
PPE to wear when working with flap or compact discs
For any information regarding safe and correct use of abrasive tools, please visit
MABTOOLS manufactures in Italy high density compact discs from diameter 115 to diameter 180 in corundum and silicon carbide. Non woven cloth is made in Italy.