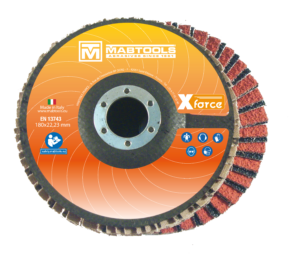 Flap discs are manufactured by gluing abrasive cloth flaps or other materials (for example a mesh network such as Mirka's Abranet) on a rigid support. The material of the backing used and the type of abrasive depend on the work to which the disc is dedicated, as well as the grain of the abrasive that normally goes from P36 to P120.
Flap discs are characterized by the material of the backing used (fiberglass, plastic or reinforced nylon) and by the abrasive used. In fact, there are flap discs with zirconia, silicon carbide, corundum, ceramic corundum. Particular treatments can be applied on the surface of the abrasive cloth for particular processes (for example for the processing of aluminum).
Flap discs are mounted on angle grinders.
It is important to always follow all safety rules. In particular, the correct carter must be mounted on the grinder, which in the case of flap discs is the grinding one, shown in the figure. It is also essential not to forget to wear all the personal protective equipment depicted on the disc itself.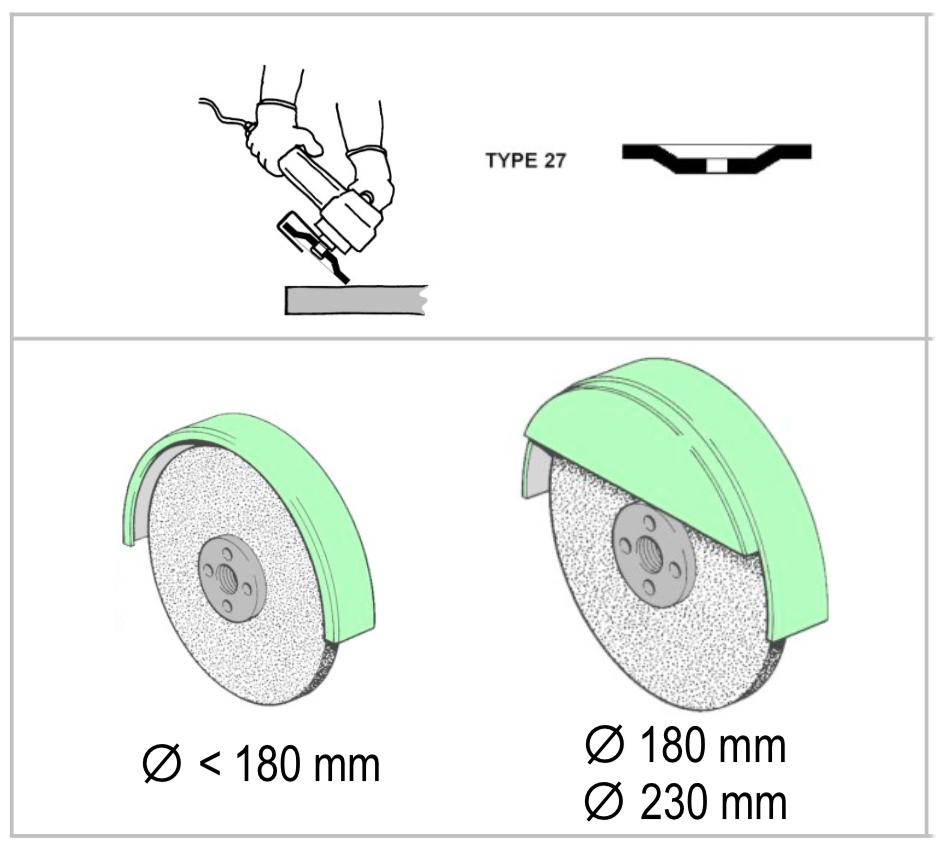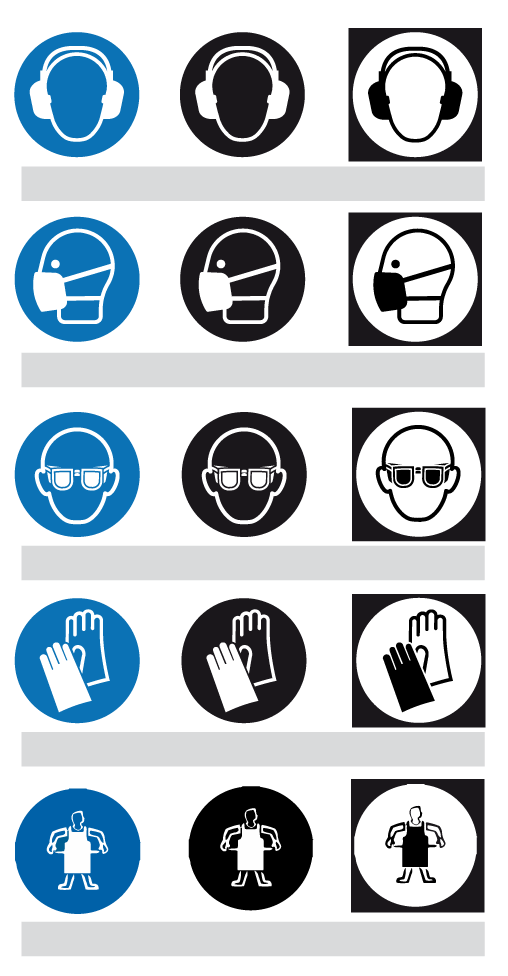 Wear ear protections (ISO 7010)
Wear eye protection (ISO 7010)
Wear protective gloves (ISO 7010)
PPE to wear when working with flap or compact discs
For any information regarding safe and correct use of abrasive tools, please visit
MABTOOLS manufactures flap discs in Italy from diameter 115 mm to diameter 180 mm, using cloths made by Interabrasives, Norton, TAF and VSM.
MABTOOLS offers 3 different ranges: ENERGY, POWER and XFORCE, with increasing performance characteristics that adapt to different work and finishing needs.